ADVISING: Start Your Journey Here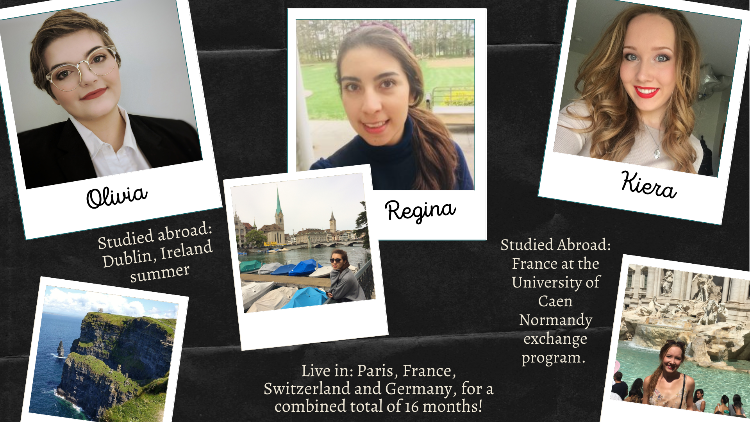 REGINA: Peer Mentor for those with the last names H-P, and all MAPS programs.
Regina is our Graduate Assistant. Non-traditional and graduate students, regardless of last name, may request to meet with the Graduate Assistant or a professional staff member in lieu of an undergraduate Peer Mentor.
Email:
Education.Abroad.GA@millersville.edu
OLIVIA: Peer Mentor for those with the last names A-G
KIERA: Peer Mentor for those with the last names Q-Z
Email:
Education.Abroad@millersville.edu